The world has changed in a few short weeks. Social behaviours that were once normal are now suddenly taboo. People and businesses all around us are re-evaluating — well — everything.
One of our staff put the enormity of the change in perspective this morning by asking the team, "Is it just me or do you get this reflexive that's not right feeling when you watch a show where people are close together?" It turns out, we all felt the same. Only two weeks into the pandemic and our favourite Netflix shows seem off!
Our clients' businesses and our own have been dealt this new reality that changes day by day, hour by hour. There is no rule book for what we are experiencing, but there are common-sense adjustments that smart businesses are implementing everywhere.

Re-evaluating your ad messaging is one of these common-sense adjustments. Ads that were planned even a few weeks ago may seem tone-deaf in the current environment, and maybe worse – insensitive. Remember those TV ads for cruise vacations that ran right after the news stories of people stranded on cruise ships due to COVID infections? Bad timing to say the least.
When looking at your ads in this time of upheaval ask yourself the questions like:
Is this still relevant?
Is this insensitive?
Is this contrary to public health policy?
Does this seem opportunistic?

Digital media generally is far more flexible than outdoor and TV. When businesses were told to shut down and the economy came to a screeching halt last week, our 20Eight team went into overdrive to help clients reposition their ad messaging to reflect the rapid changes.
We changed search ads, display ads, COVID website notices, content on pre-scheduled social media posts, emails and any other digital marketing communications –in some cases several times in one week as events unfolded. And we expect this to continue.
See examples of messaging changes our 20Eight team made to client ad campaigns: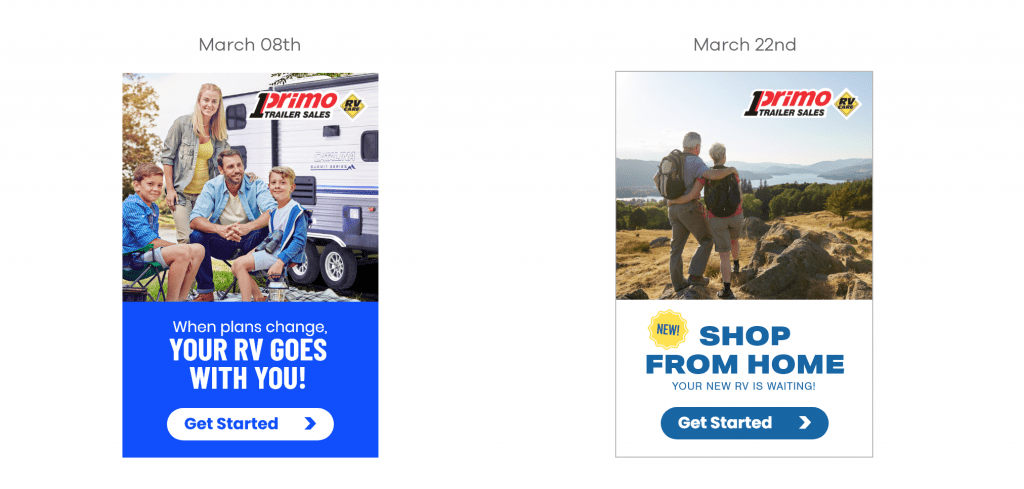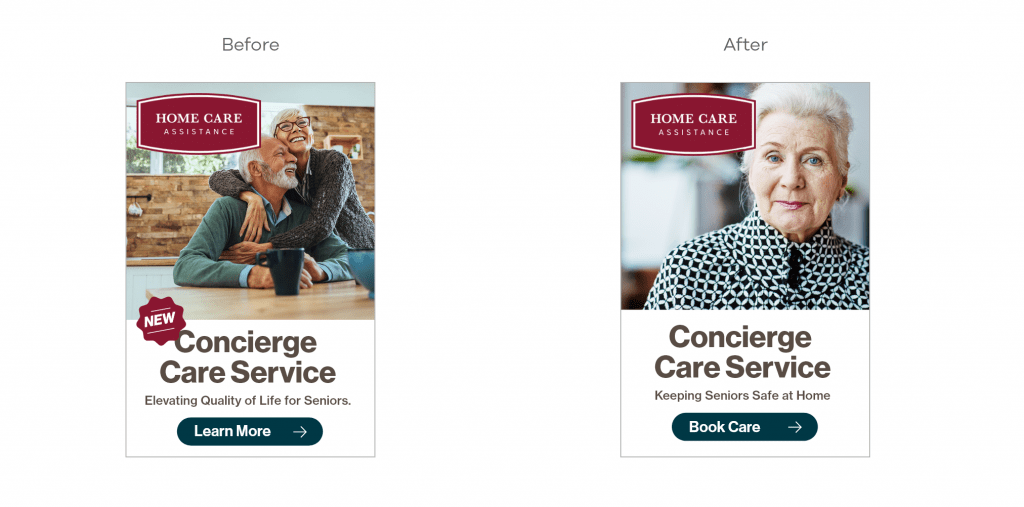 Website and Social Media Profiles
I was recently left guessing if my favourite restaurant was offering take out or not because their website had no COVID-related messaging. That seems like a no brainer you would think. Make sure information about your business operational status is readily available to consumers.
Personal safety is top of mind right now, so if your business is still open, explain the measures you are taking to keep patrons safe, on both your social media profiles and your website. 
Social Media Posts
Your social media pages are a direct line to your customers and your customers expect to see an acknowledgement of what is going on rather than a business as usual attitude. Make your current posts relevant and review pre-scheduled posts for any hidden messaging faux pas.
Newsletters
Many businesses create automated emails to customers that go out in a predetermined sequence, usually based on customer interactions with a product or service.  Sweep content of all emails in the chain. Language like "visit us in-store" may need to be modified.
Ad Placements
Review your display ad placements to ensure that your ads are not inadvertently shown next to news or other content that could make your ads seem inappropriate.

Let's look on the positive side. Online activity around the world has spiked in the last two weeks. People may not be buying your product or service right now, but this is a great time for them to learn more about your brand.  And if your response to this crisis inspires them, you are sure to be remembered once things get back to normal, or a new normal.

What's in store for our businesses and overall economy in the next few months is anyone's guess. Based on conversations with friends and colleagues, it feels like there has been a real shift in consumer attitudes where businesses will be held to much higher social responsibility standards.
More than ever this is a time to show compassion and cooperation in our communities, not only in our messaging but also in our actions.
Let's do this right!