With years of combined experience in the web and advertising industries, our understanding of digital advertising goes far beyond knowing the features of the digital advertising platforms. We bring a marketing intelligence to your digital campaigns that integrates and builds on all your marketing efforts, so you get the results you want. As a boutique agency, there is no need to filter through layers of an organization just to get the answers you want.
Oui – nous sommes bilingues!
Louise Scanlan
Partner | Digital Marketer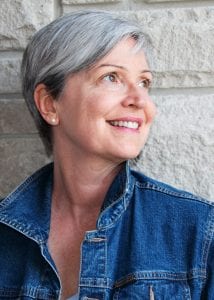 An experienced digital marketing professional, Louise has helped businesses build traffic to their websites since 2001, the very infancy of the search engine marketing world. She remembers when people referred to the industry simply as "keyword marketing" – when a few keywords in your website metatags could get you organic rankings on Yahoo and Google.
How things have changed. Fast track 19 years and Louise's expertise now spans a variety of digital advertising vehicles whether in a search or display environment – understanding the intricacies of the platforms, how they can be integrated, and how to interpret the volumes of data. This is what she considers fun! During downtime she practices yoga and loves to simply chill with family, friends and with her puppy Hurley ─20/eight's official security detail by day.
Something you might not guess: She is a "bluet" from the Saguenay region of Quebec, born in Chicoutimi to a franco-anglo family.

Read more...
Mark Dickie
Partner | Strategy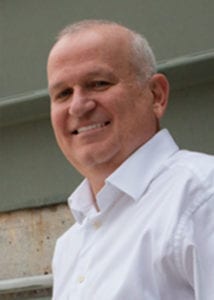 With 30+ years of sales, marketing and senior management experience in the radio broadcast and digital industries, Mark brings a two-punch of big picture thinking while at the same time diligence in executing the tiniest of details.
Never afraid to turn things upside down, Mark has led many new ventures in the span of his career, including the complete rebranding of large market radio stations that redefined the competitive landscape.
Mark's creative mind is always working on innovative ideas that infuse his client's campaigns with new life – being known for keeping the competition's heads spinning! Clients enjoy his brainstorming sessions as they inevitably go places not expected.
Mark loves to relax with a good thriller or doing post production work on his photography. When he can he likes to get in a round of golf with friends.
One of Mark's favourite sayings: Can you move that one pixel to the left??
Read more...
Zander MacDonald
Strategist | Analyst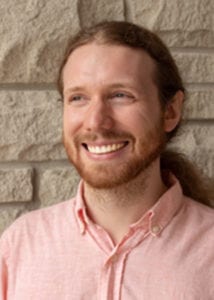 The resident digital native, Zander is the one who turns your data into human stories. He is a Google Partner with certifications in Analytics and Display advertising. A graduate of Algonquin's Mobile and Social Media Management program, he always keeps one eye on the horizon for emerging trends and technologies.
Zander has come to 20Eight from a career in freelance digital communications consulting for small businesses in the Ottawa area. He's never met a problem he didn't want to solve, is quick to leap on any left within his reach. He loves understanding systems, how they work, and how they can be made better. He believes in demystifying the digital cutting edge and making it accessible and practical.
A random sampling of data suggests there is always a cat on Zander's lap.
Read more...
Martine Cormier
Graphic Designer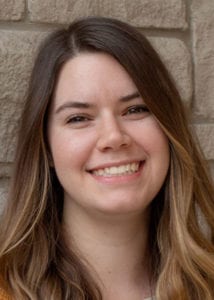 At 20Eight Martine is simply "Martie" and she is our team's artistic force behind client projects. With an advanced diploma in Graphic Design and three years of experience in the field, Martie takes on any design challenge with her unique flair, leaving the digital space more beautiful, one project at a time.
Always tuned into our client's objectives, Martie turns their ideas into reality, delivering designs that are as impactful as they are beautiful. Never satisfied with the status quo, she is continually expanding her knowledge and finding new inspiration from the world around her.
When Martie is not immersed in her designs at 20 Eight, she can be found doing her favourite things like a hot yoga class, knitting for friends, or simply hanging out with Delphine, her little dog.
Read more...
Prashant Patil
Junior Ad Specialist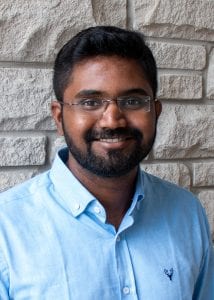 With a degree in engineering and experience in sales, Prashant decided to forge a new career path in a field that had always fascinated him and where he could transfer his unique analytical skills– digital marketing. With this end goal in mind Prashant moved to Ottawa to complete studies in marketing at Algonquin. He joined our team soon after his studies,

thrilled with the prospect of contributing to our customer success stories and being a part of the exciting digital revolution. In his free time Prashant studies for Google certification exams, catches up on industry news, watches youtube videos or spends quality time with his Kindle.
Read more...
Sinead Huffman
Junior Ad Specialist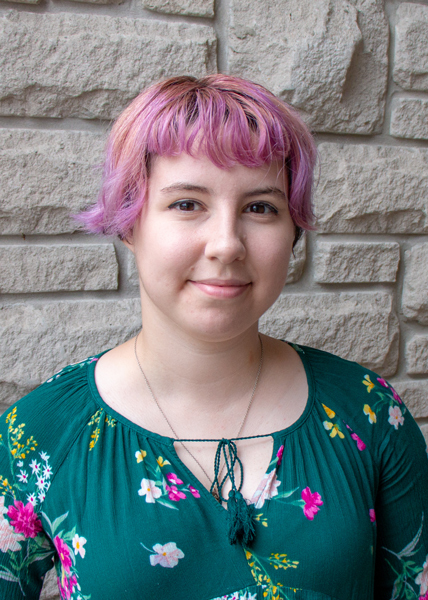 Sinead joined 20Eight so fresh off her masters of English literature degree that there was a week during which she was juggling both. After fielding the "what are you even going to do with an English degree" question for five years, she's happy to be able to say she's using it to make our clients ads shine.
Always one to want to dig in and figure out how stuff works, she is never satisfied with only doing "okay." She loves a challenging client project and is the first to "Google" her way to a solution. "I can't do that" is just not part of her vocabulary.
When not at work Sinead loves crafting, reading, and watching terrible movies with her friends. She spends her life either reprimanding or snuggling with her cat Finn, often both at the same time.
Read more...
JoAnne Sherry
Accountant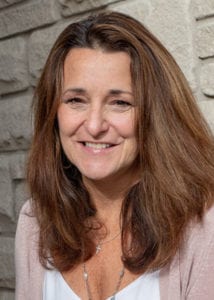 With years of experience as a chartered accountant for various firms and later with her own bookkeeping business, Joanne joined the 20/eight team to manage our accounting systems, bookkeeping and financial reporting. She keeps our books in tip-top shape and is the contact person for our customers for anything related to invoicing and payables.

Joanne is an invaluable asset to our agency, providing timely financial information and order in the house. Don't let her cerebral profession fool you though –we found out she has a silly side, especially when you show her "têtes à claques" videos!
Read more...
Gabriela Lopez
Office Manager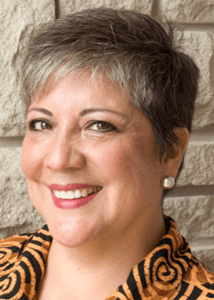 Gabby is a Mexican born Canadian who made her home in Ottawa fifteen years ago, bringing with her almost 20 years of communications and management experience as well as a Communication Sciences Degree and a Masters of Business Administration (MBA).

Since her move to Canada, Gabby has accepted consultant roles for community organizations and has contributed countless volunteer hours to help immigrants, women and initiatives that make Ottawa a more inclusive city. Gabriela joined the 20eight team in early 2018, accepting the challenge to apply her skillset to a new industry. A lightning-quick learner, Gabby quickly became integral to the team and she is now our fireball of energy that keeps our administrative and operational processes running smoothly and efficiently.
Anyone who works with Gabby will tell you that she comes by her name honestly – She was blessed with the "gift of gab" and she is now fluent in digital-speak, as well as English, French and Spanish!
Read more...
Nadia Al-Mqbali
Account Manager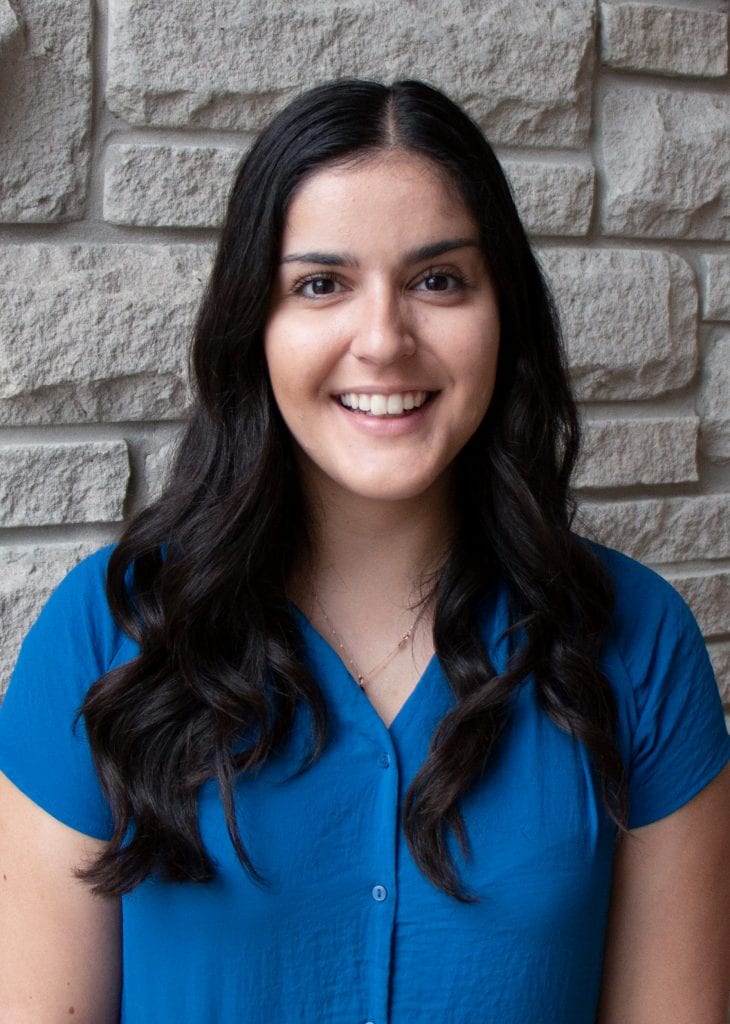 With a joint degree in Public Relations from The University of Ottawa and Algonquin College, as well as hands-on experience in the various services offered by 20Eight, Nadia is now our full-time Account Manager. From anticipating client needs to coordinating with them on campaign strategy, Nadia helps ensure that each of our clients exceeds their marketing goals.

Nadia loves working with others and collaborating with team members in all departments of the agency. When not working at 20Eight, Nadia teaches piano to little kids. So patience is clearly one of her virtues!
Read more...
Sofia Tsalamlal
Social Media & Content Manager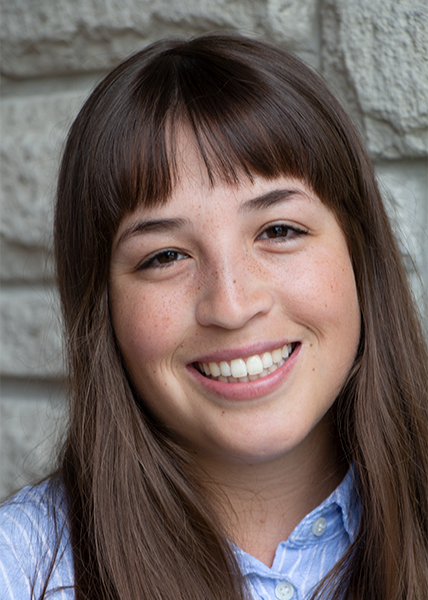 Aspiring entrepreneur and professional pasta eater, Sofia has a Master's in Nutrition Communication and has worked in communications for several years. Starting out as a Registered Dietitian, Sofia became passionate about social media and its ability to bring people and ideas together.

Sofia enjoys communicating with a fun and creative style and brings that same energy and enthusiasm to 20Eight as their Social Media & Content Manager. Finally, Sofia is a self-proclaimed foodie and the way to her heart is a big bowl of fresh pasta.
Read more...
Linda Breitenstein
Junior Graphic Designer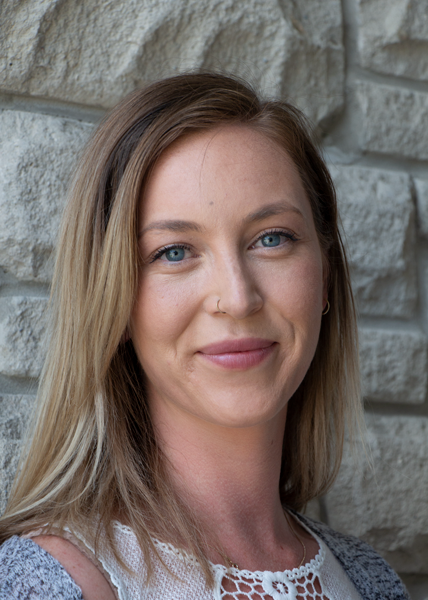 College Graphic Design student by day and Dungeons and Dragons player by night, Linda enjoys using colour and creativity to solve problems and always looks at the world through a design lens. Linda brings that same design philosophy to her role as a Junior Graphic Designer at 20Eight. Linda constantly seeks learning opportunities and will never shy away from a challenge.

When Linda isn't bringing illustrations to life with motion, you'll find her hitting the Ottawa trails on her bicycle or playing with her rabbit, Yoshi.
Read more...